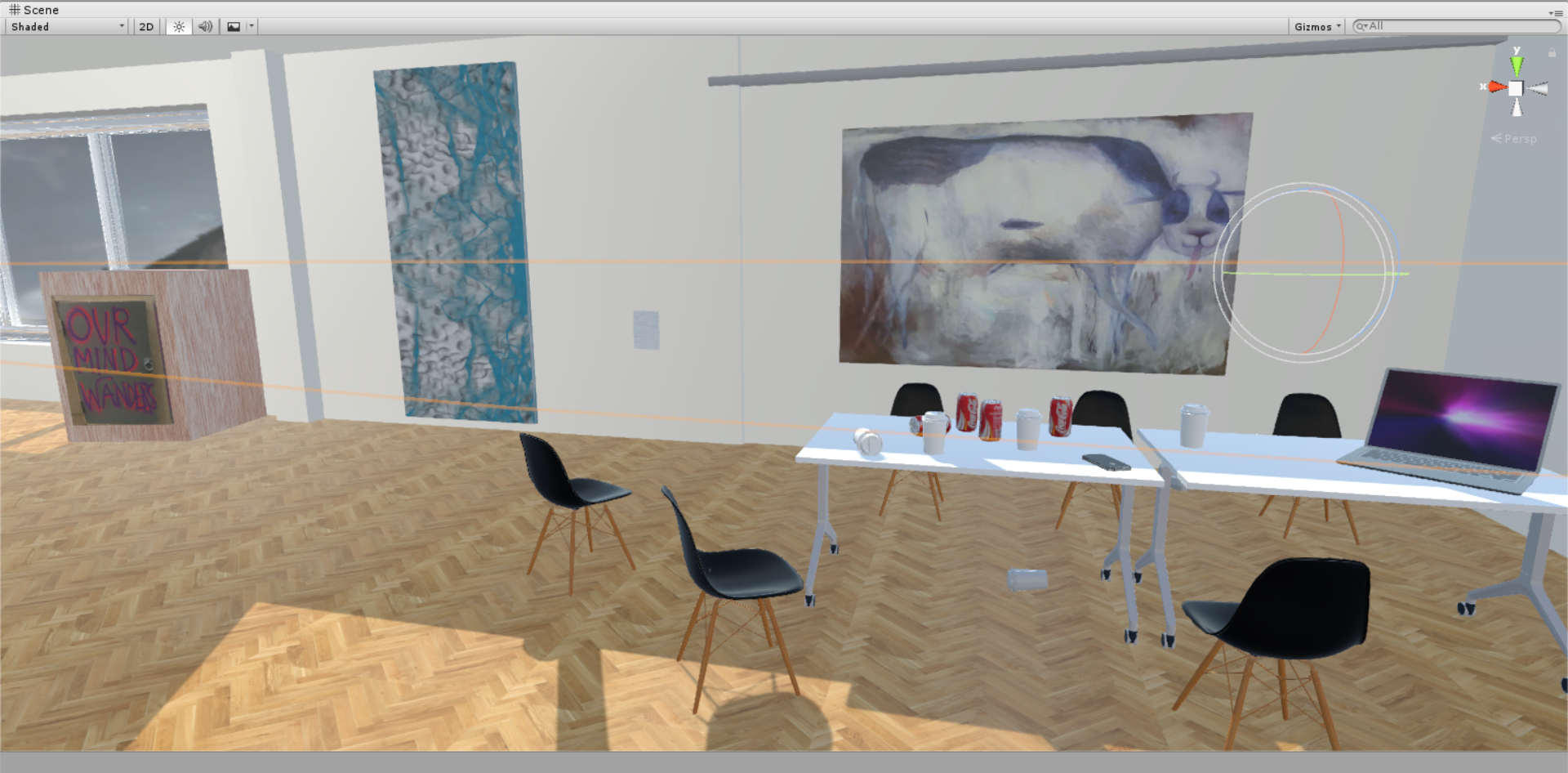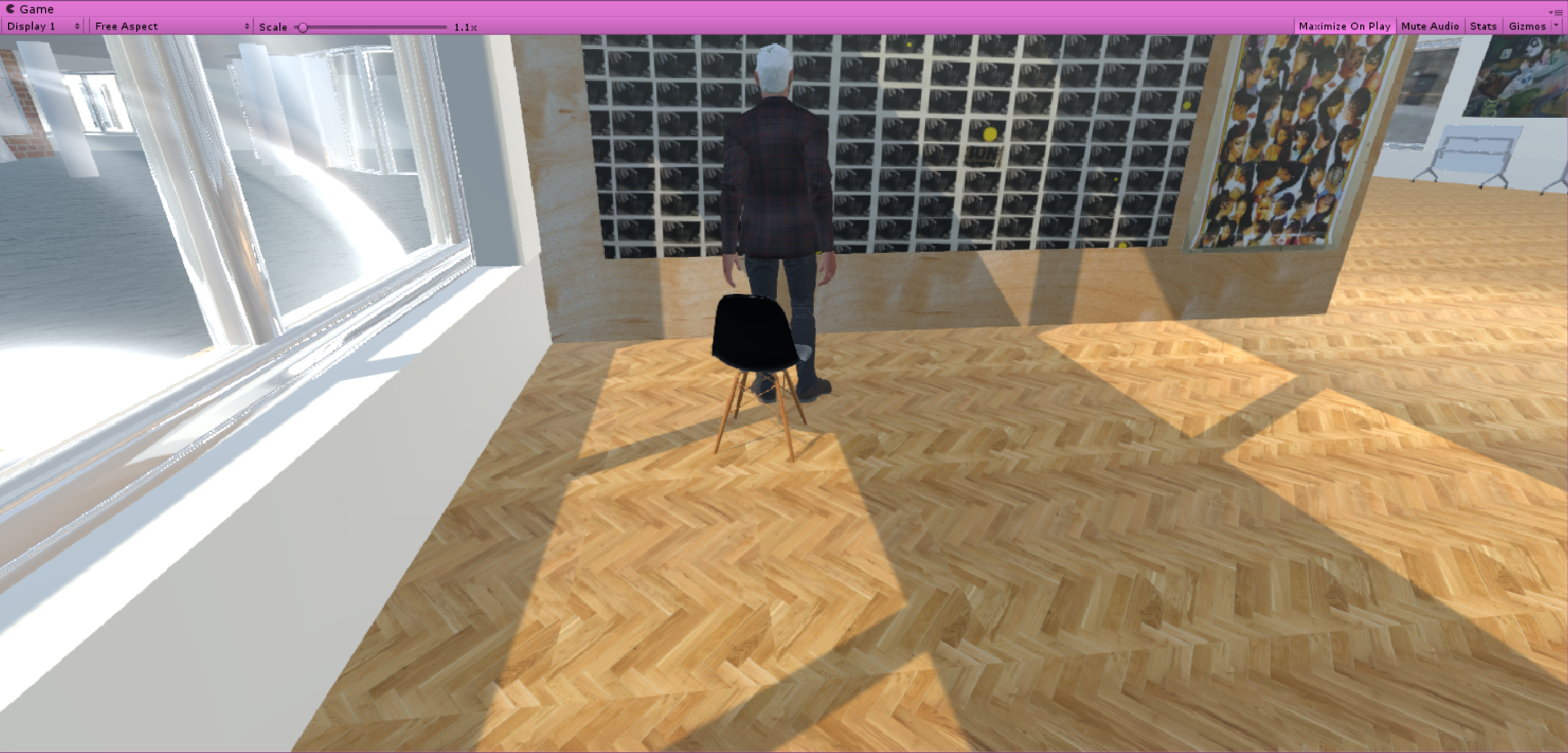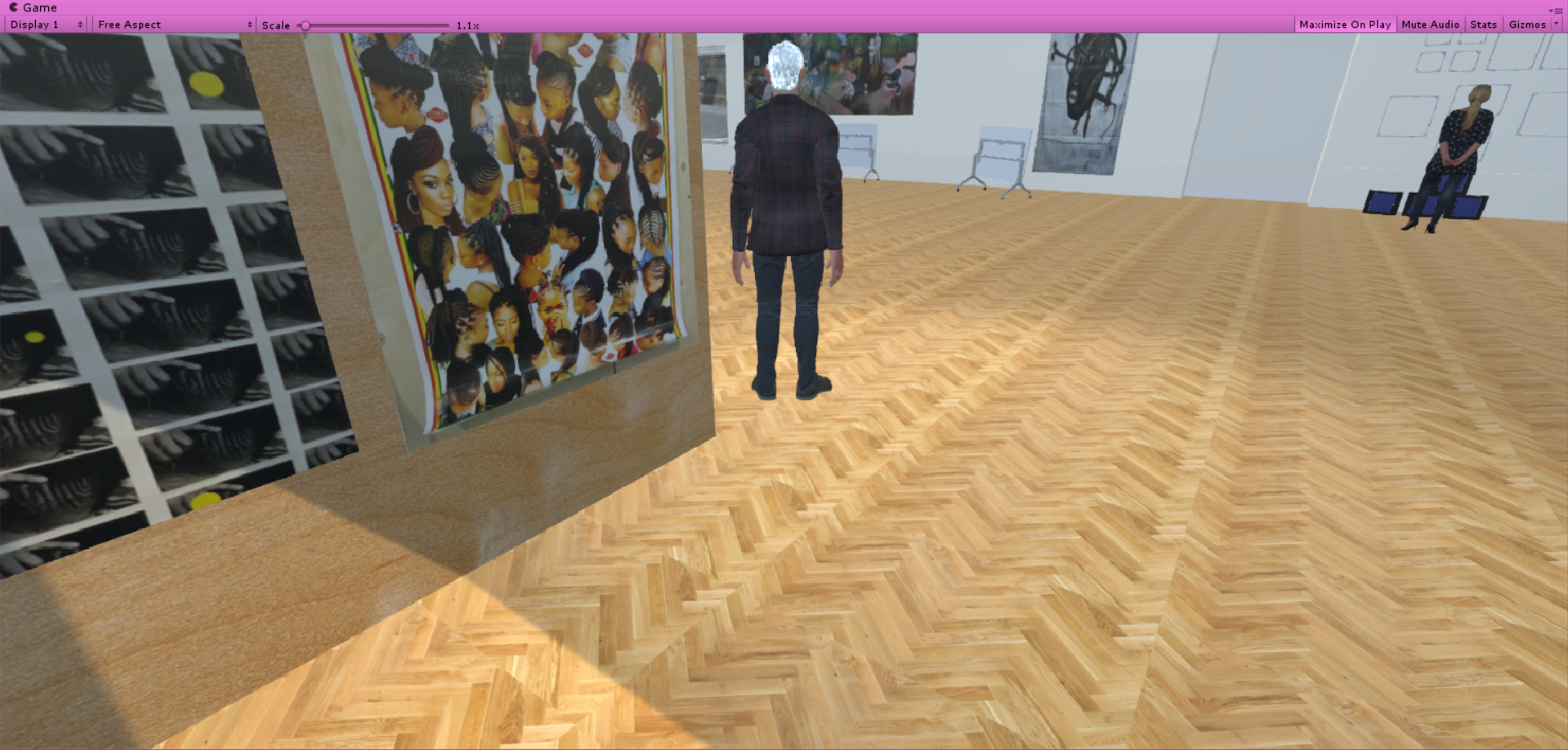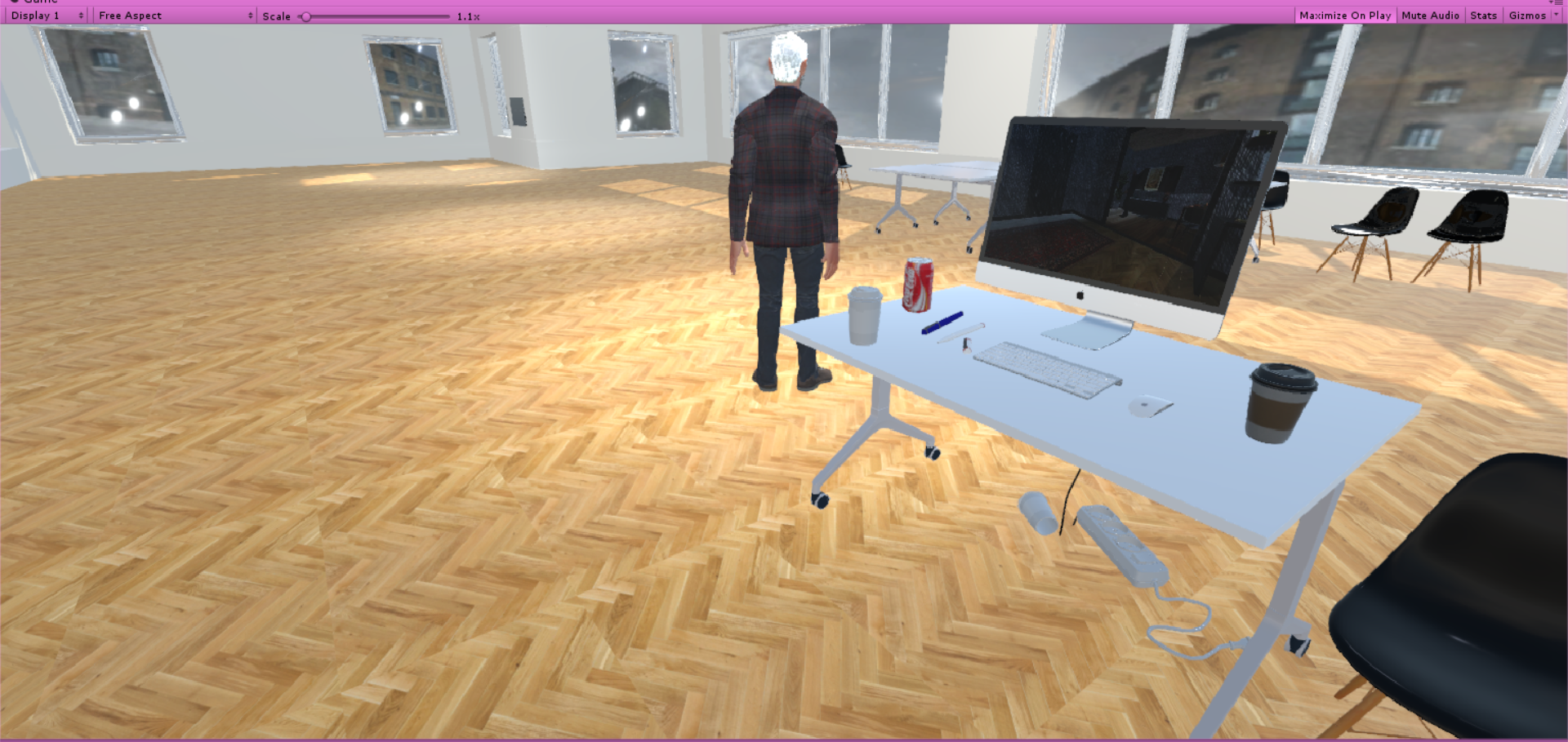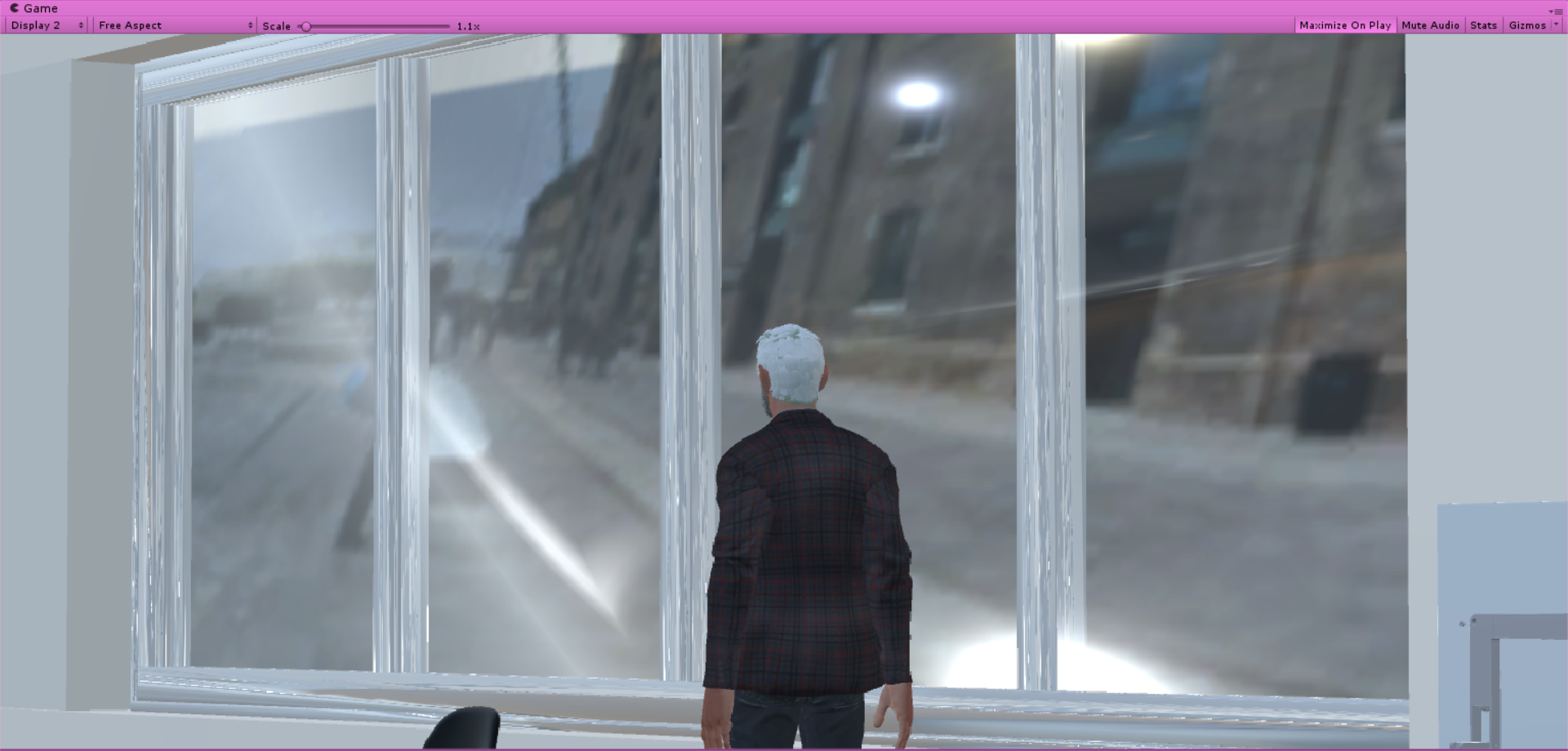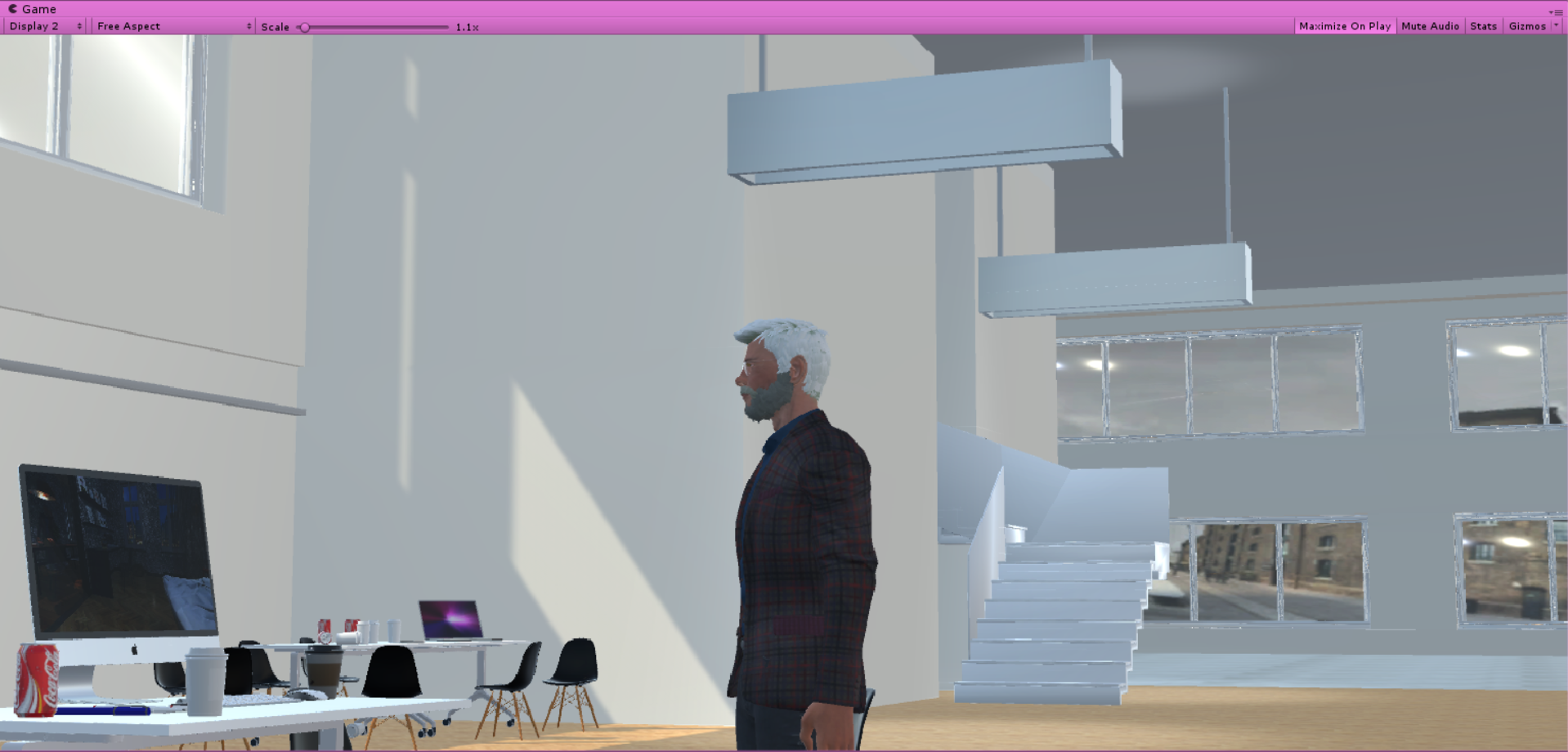 For the open studio I prepared a more of a showcase of my game building skills than a finished work.
The game in question is a third person walk-through in a space modelled roughly after the fine art studios of Central Saint Martins.
Firstly, I found a suitable model of a grand building and then adjusted its size and look to match our studios. After gathering all the models needed to furnish the space, I proceeded with the documentation of all the works by fellow students to present them within the game.
The final build was a standalone game that was foremost a result of an extensive exercise in the use of various textures, materials and lighting. I strived to imitate as closely as possible all the different surfaces found around the King's Cross campus.