An interactive SPILLAGE of actions, objects and performances.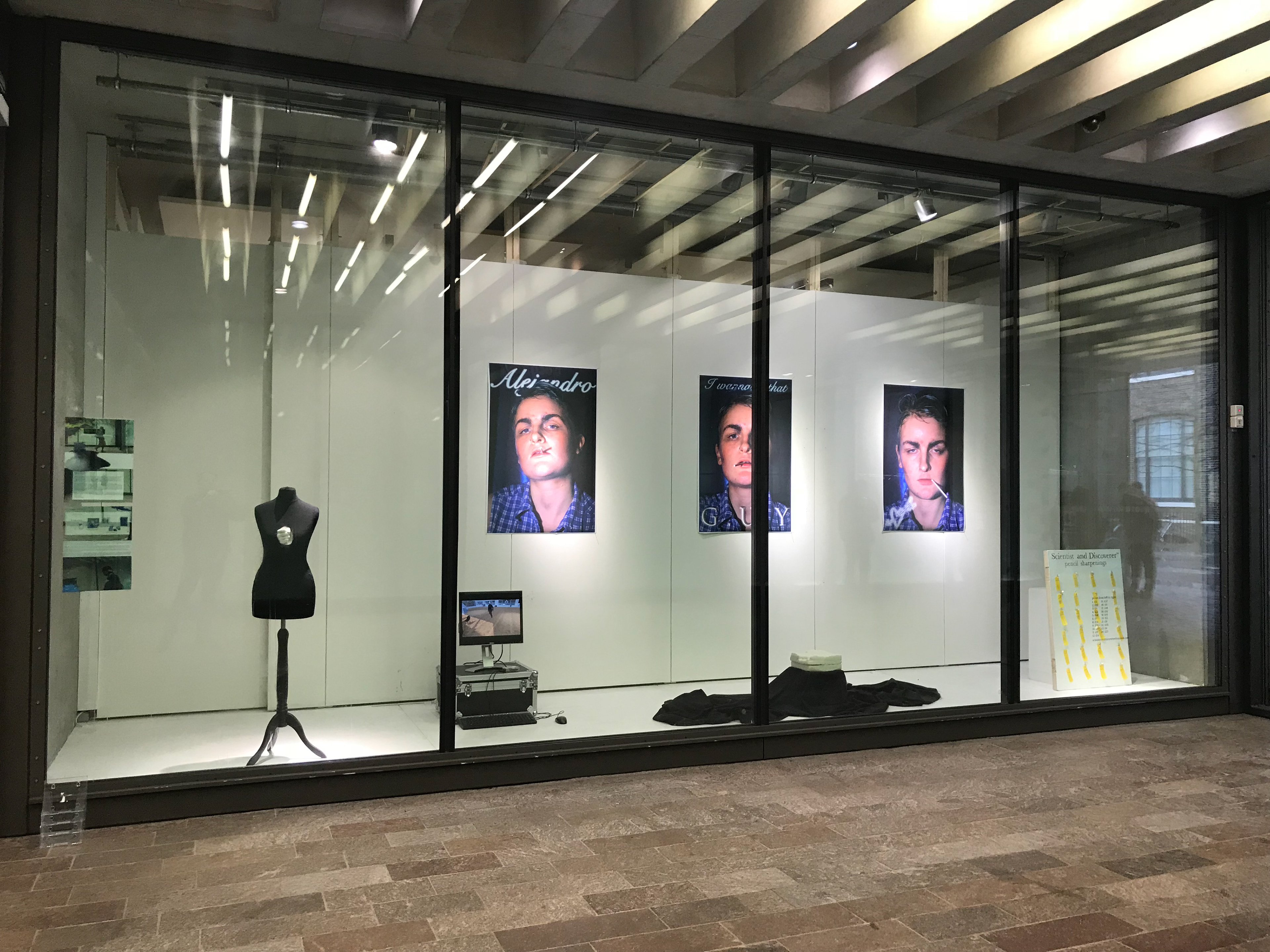 Spillage
is an exhibition exploring the outward facing nature of the Window Galleries; the treshold between Central Saint Martins and the street. Students from the BA Fine Art XD Pathway have responded to the window spaces through a series of actions, objects and performances. The works propose new methoda where dialogues with the public can take place, exploring the physical and immaterial bundaries that define the building and its exterior.
"The glass partition becomes porous - boundaries are disturbed, inside and outside spill over onto each other, gaps are filled and at the same time, created. The XD Pathway's rationale is to think about where art can be, what it can do and who it might connect to - the city, the social, the collective and collaborative action. Thorough the week, the exhibition will undergo a process of metamorphosos, changing with each passing day; at moments, mimicking the rhythms of its environment, and at other moments, disrupting them."
Curated by:
Carianne Annan, Mathew Wang, Sophie Popper and Christopher Robin.